Capture Your Loved One's Spirit
At Travis Monument Group, we offer families the option to memorialize their loved one with beautiful granite etchings. The etching process engraves stunning, lifelike images directly onto your chosen granite memorial. Granite etchings allow our families to capture the spirit of their loved one and share their story for years to come.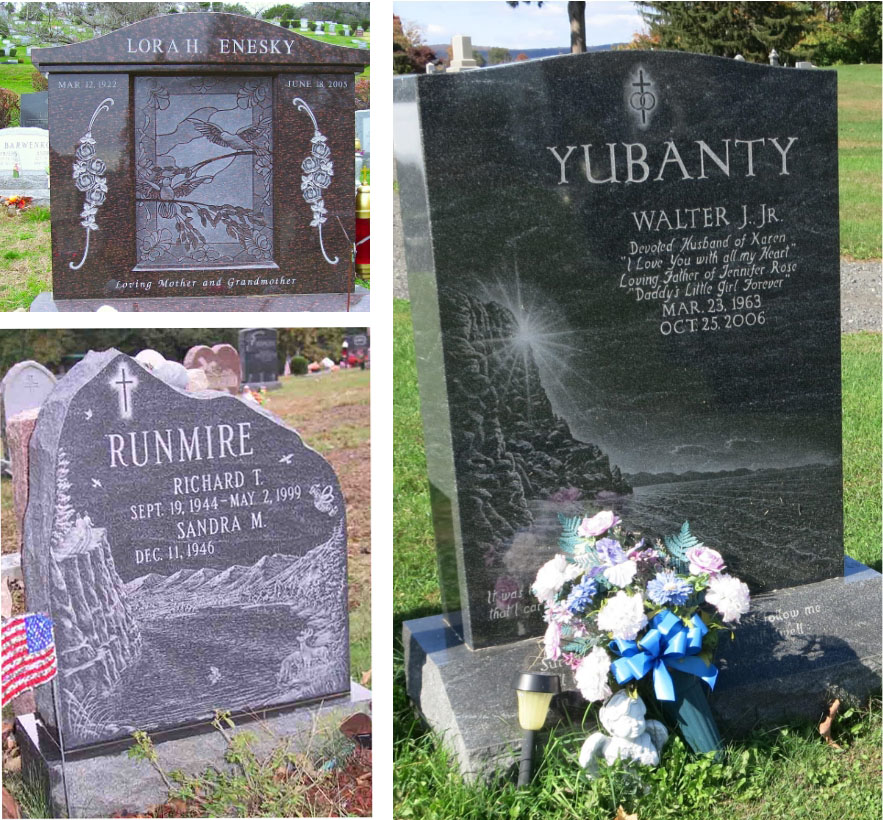 Why Do Families Choose Memorial Etching?
Granite etching is a popular choice for families seeking personalization of their loved one's monument that goes beyond the traditional name and dates. Etching uses innovative technology to engrave a photo, and because of its precise nature, it can capture the intricate details of your selected image.
Families love being able to share a realistic and detailed photo of their loved one during some of the happiest moments of their life. Some other popular choices for etching include selecting a favorite place of their loved one or a symbol highlighting their religious views.
At Travis Monument Group, our skilled artisans will help you select a beautiful image that enhances your loved one's monument and keeps their memory present.
Examples of Our Design Work
Dear Charlie: My sons and I send our sincere thanks for your personal attention in this difficult time. As you know, our wishes are to honor Joan in the style and fashion, she bestowed on our sons. Charlie, through your guidance, consideration, and attention to detail, our wishes have been realized. Joan will forever rest in the elegance, she so justly deserves. With your help, we now can be proud, of Joan's final resting place.
– Pete & Family